Robert "Archie" Archuleta receives University of Utah honorary doctoral degree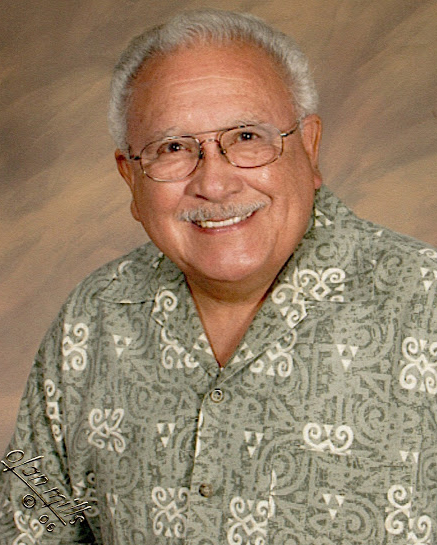 Robert "Archie" Archuleta, a U alum, was a retired elementary school teacher and principal, former administrative assistant for minority affairs for Salt Lake City, and Latino activist and civil rights advocate. At the time of his death, he was past president of the Board of Trustees for Utah Coalition of La Raza. Archuleta served as president of the coalition for nine years, retiring from that position in 2010.
From 1953 to 1987, he taught grades four, five and six in the Salt Lake City School District. He laid the foundation for the alternative high school that later became Horizonte.
He also was an adjunct professor of sociology at Salt Lake Community College. Archuleta continued to lecture on Mexican American history and racism, sexism, ethnocentrism and civil rights after his retirement from the district.
Archuleta served as the administrative assistant for minority affairs in the administration of former Salt Lake City Mayor Rocky Anderson.
Throughout his life, Archuleta was an ardent activist on behalf of minority, poverty, peace, economic, civil rights, civil liberties and cultural issues. In the words of his family, he was "tireless in his quest for justice."
Archuleta served on numerous community committees and boards, including Centro Civico Mexicano, the Center for Documentary Arts, Salt Lake County Democratic Caucus, Concerned Citizens Committee, Alliance for Unity, Utah Aging Commission, Crossroads Urban Center, Utah Humanities Council and the Enriching Utah Coalition.
He also mentored many students at the U, helping them to develop their own voices as advocates and activists, and served on the U's Diversity Community Council.
Archuleta received numerous awards and recognitions for his advocacy during his lifetime, including the Albert Fritz Civil Rights Award from the Salt Lake City branch of the NAACP, Quixote Lifetime Achievement Award from the Utah Hispanic Chamber of Commerce, the Cualli Ohtli Award from the Mexican Consulate, the Cesar Chavez Education award from Utah Coalition of La Raza, the Charles E. Bennett Humanitarian and Civil Rights Award from the Utah Education Association, and an honor from the Chicana/o Scholarship Fund at the U.
He and his wife, fellow community activist Lois Lucille Herrmann Archuleta, were honored with a Key to the City from Salt Lake in 2018, and a scholarship has been established at the U in their honor.
Archuleta received his bachelor's degree from Idaho State University and an education specialist degree from the U ('82). He is survived by his wife of more than 60 years, Lois, five children and six grandchildren.