Alumni, Emeriti, and Friends
You are part of an extraordinary community:
alumni, emeriti and friends of the College of Education.
Please explore this wonderful collection of profiles and discover how education
and human services professionals are shaping our world.
We'd love to hear from you.
To update your profile or join our featured alumni, send a biography and photo to Noni Rice, cory.maylett@utah.edu
L. Jackson Newell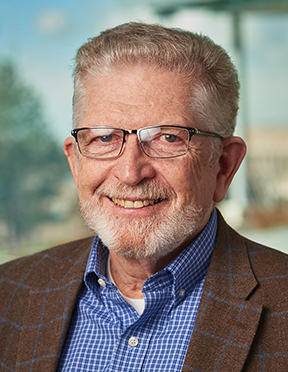 Jack Newell is Professor Emeritus at the University of Utah and President Emeritus of Deep Springs College in California, where he served from 1995 to 2004. He continues to write and teach social ethics and educational leadership philosophy at the University of Utah, and American history in the Venture Program for adults seeking a second chance at the Horizonte Center in Salt Lake City. He also serves on the boards for the Utah Humanities Council, the Tanner Lectures on Human Values, the McMurrin Lectures, the Withrow Lectures, and the Virgin River Land Preservation Association.
Read more...
Dixie Snow Heufner
Dixie Snow Huefner's interests in public policy and public education led to a B.A. in political science from Wellesley College, an M.S. in special education and a J.D. from the U. She joined the special education faculty at the U. in a clinical role in 1977.
Read more...