Department of Special Education Receives
Leadership Training Grant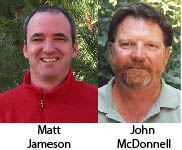 The Department of Special Education has been awarded a Leadership Training Grant from the U. S. Department of Education, Office of Special Education Programs. This four year project will provide $970,665 to support the preparation of future faculty members with expertise in effective educational practices for students with severe disabilities. Scholar competencies focus on the development of knowledge and skills in inclusive education, curriculum and instruction, peer interventions and supports, transition planning and service, and positive behavioral supports. Additional program competencies target the knowledge and skills needed for graduates to succeed in faculty positions including research, preparing teachers, and service/outreach. Scholars selected for the program will receive an annual $33,000 stipend and tuition waiver. Interested persons can contact either John McDonnell (john.mcdonnell@utah.edu) or Matt Jameson (matt.jameson@utah.edu).
ULEP Leadership Grant Program in Severe Disabilities Overview