Let's talk
Assistant Professor Karen Tau hosts new PBS Utah online video series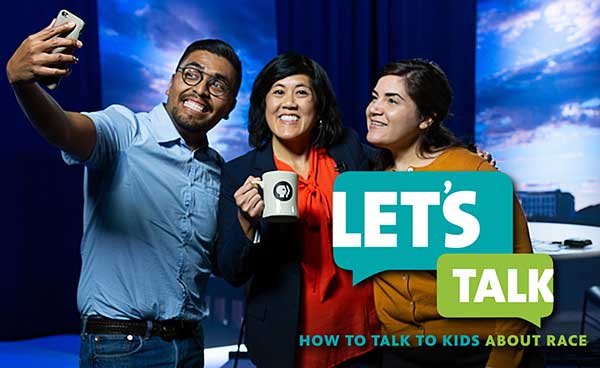 Our own Karen Tao, Assistant Professor of Educational Psychology in the College of Education, is host of a new PBS Utah series, Let's Talk: How to Talk to Kids About Race.
In the series, Karen meets with 14 parents to have open and honest conversations about their own experiences and the difficulties and rewards of having conversations about race and racism with their kids.
Each episode highlights tips and tools like "getting comfortable with the uncomfortable", "it's ok to make mistakes" and "examining your own understanding of racism" To watch all seven episodes, discover educator tools and resources, and read parent and host bios visit PBSUtah.org/LetsTalk.
According to Karen, "My hope is that this series offers other parents, teachers, and caregivers some tips and relief that they're not alone on how to have these kinds of conversations early on."
Often, conversations about social justice and racism with kids can come up because of an experience or observation. And as any parent or teacher knows, kids most often catch us off guard. As parents, guardians, teachers, and/or influencers, it's important to be educated about race and racism so when those moments and opportunities arise, you're on it.