ELP Alumna, Lori K. McDonald, Named New VP for Student Affairs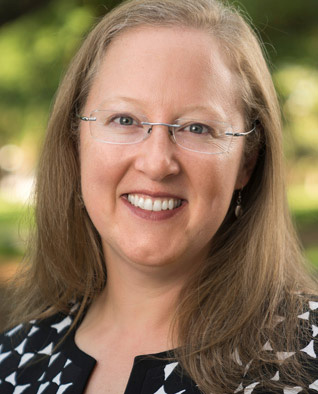 May 1, 2019
By Brooke Adams
Senior news writer, University of Utah Communications
University of Utah President Ruth Watkins announced that Lori K. McDonald has been named vice president for student affairs.
"Lori has earned the trust and respect of the U community through creative, skillful leadership and through her capacity to build vibrant partnerships with virtually every major office and academic unit on our campus," Watkins said. "She is widely recognized for innovative approaches to enhancing the student experience, supporting all aspects of student life and promoting education and training in critical areas for students, staff and faculty, including diversity and inclusion."
Lori K. McDonald has been appointed vice president for student affairs, effective July 1.
McDonald, who is currently associate vice president and dean of students at the U, will assume her new position on July 1, 2019. She succeeds Barb Snyder, who is retiring in June after serving as vice president for student affairs for 20 years. McDonald was selected following a rigorous national search.
"I believe the vice president for student affairs is in a unique position to significantly impact the climate, strategic development and public identity of a campus and I am honored to have the opportunity to do so at the University of Utah," McDonald said. "I am committed to doing all I can to facilitate a healthy, collaborative environment so our students are able to succeed in their intellectual pursuits."
McDonald joined the university in 1997 and has served in various roles within student affairs. She was appointed associate vice president and dean of students in 2013.
As dean, she has oversight of the Student Union, Campus Recreation Services, the Center for Child Care and Family Resources, Student Leadership and Involvement, Fraternity and Sorority Life, Behavioral Intervention Team, and Student Conduct and Community Standards. McDonald also served as the Student Affairs administrator for campus emergency management and as the senior deputy Title IX coordinator.
She has served on numerous campus committees and commissions, such as the Athletics Advisory Committee, Council of Academic Deans and Institutional Policy Committee. McDonald is active in several professional associations, including the Association for Student Conduct Administration and the National Association of Student Affairs Administrators. She was recognized in 2018 as the University Partner of the Year by the Sigma Phi Epsilon Fraternity. In 2015, the U's fraternity and sorority community created a service award in McDonald's honor.
McDonald earned her doctorate from the University of Utah's Department of Educational Leadership & Policy. She has a master's degree in higher education and student affairs from The Ohio State University and a bachelor's degree in biology, also from the U.