Brad Mortensen selected as Weber State University President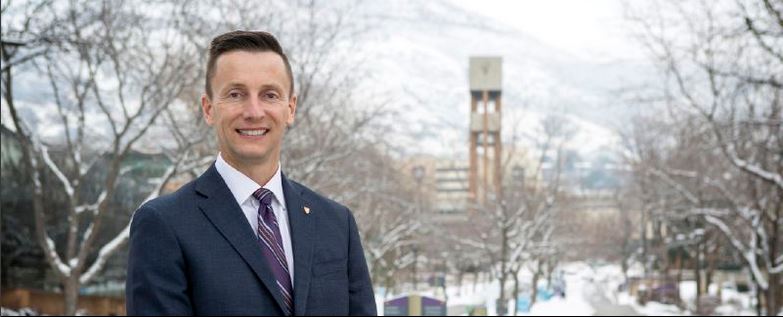 OGDEN — Brad L. Mortensen, vice president of university advancement at Weber State University, was selected the institution's next president.
The Utah State Board of Regents voted unanimously Thursday to select Mortensen as the university's 13th president after spending the day interviewing four finalists.
The announcement was met with thundering applause and a standing ovation in a ballroom awash in purple and white, Weber's school colors.
Mortensen has served Weber State since 2004, the past 11 years in his current position.
In that role, Mortensen has developed partnerships and philanthropic resources that promote educational access, student success, inclusiveness, and faculty and staff vitality. He recently began guiding Weber State's efforts to support regional economic development. Mortensen has chaired the Ogden-Weber Chamber of Commerce and United Way of Northern Utah.
Previously, Mortensen worked for the Utah System of Higher Education, in the Utah governor's office, the Arizona Legislature and two policy fellowships.
He earned a bachelor's degree from Utah State University, a master's degree from Syracuse University and a doctorate from the University of Utah.
Mortensen succeeds Charles Wight, who stepped down earlier this year after serving five years as Weber State University's president.
In early May, Wight was appointed president of Salisbury University in Maryland.
Founded in 1889, Weber State University serves 28,247 students and offers educational programs ranging from certificates to graduate degrees at eight locations, including its Ogden and Davis campuses.