Dr. Catherine Nelson receives the Virginia M. Sowell Award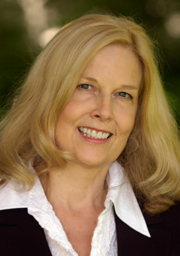 The Virginia M. Sowell award is presented by the Association for Education and Rehabilitation of the Blind and Visually Impaired (AER) Division on Multiple Disabilities and Deafblindness to those who have shown exemplary service to individuals with visual impairments and multiple disabilities, including deafblindness.
Dr. Nelson, assistant professor in Special Education, was recognized for her (a) longitudinal record of work, (b) competence in the field, (c) development and implementation of innovative approaches, (c) willingness to share with others, and (d) contributions to the advancement of knowledge and understanding of the issues and needs relative to individuals with deafblindness/multiple disabilities.
Congratulations to Dr. Nelson!