Collaborative Research Study Shows Peer Partners in the Elementary Art Classroom Lead to Growth for Students With and Without Disabilities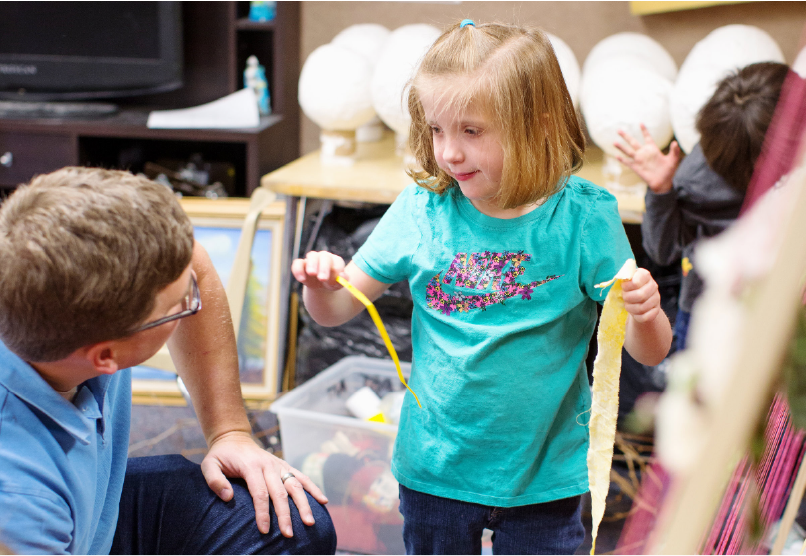 Jonathan Hale was teaching art at both Jordan Valley School, a school for students with severe and multiple disabilities, and Sprucewood Elementary School in Utah's Canyons School District when he had an idea—what if he brought students from Jordan Valley into the art classroom at Sprucewood to work in grade level peer pairs?
Hale, an art specialist in the Canyons School District, was well qualified to launch such a program given his certification in special education and experience as an art therapist. With two years of his peer partner program now complete, Hale and his research partners at the University of Utah Department of Special Education, John McDonnell & Kristen Paul, and Kelby McIntyre-Martinez, Assistant Dean for Arts Education and Community Engagement, College of Fine Arts, have found that the art classroom can lend itself to improved socialization for students both with and without disabilities. Please enjoy the following interview on ABC News.