Shar Kiuhara receives Funding Incentive Seed Grant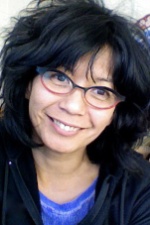 Dr. Sharlene Kiuhara in the Department of Special Education, has received a Funding Incentive Seed Grant for $33,000, sponsored by the University of Utah Research Foundation.
National assessment data in math and writing indicate the majority of children in the 4th grade are not learning the prerequisite skills needed to demonstrate proficiency for their grade level. The purpose of this investigation is to document the feasibility and potential efficacy of an intervention that uses the Self-Regulated Strategy Development instructional framework for teaching argumentative writing as a learning tool to develop students' understanding of fractions as numbers, as well as their strategic competence for reasoning through their problem-solving process.