USBE Grants To College of Education - 2020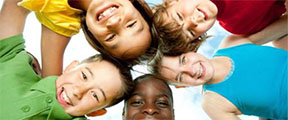 Faculty in the Department of Special Education and Department of Educational Psychology received six Utah State Board of Education (USBE) grant awards to increase training opportunities for future educators in special education for the state of Utah. These awards represent 54% of the total funding that was available from the USBE for 2020-21.
These training grants will increase pathways for students to be trained as education professionals in the areas listed below describing each grant. We appreciate the USBE's confidence in the programs in the College of Education to contribute to the overwhelming demand for high quality education professionals in these areas. The College of Education continues its commitment to the training of educators and finding ways to increase access and financial support for those interested in pursuing these fields.
| | | |
| --- | --- | --- |
| Preparing Rural/Remote Educators to Support Students with Severe Disabilities (PRESS-SD) | Matt Jameson, Lyndsey Aiono Conradi, Olivia Coleman, Carrie Eichelberger, John McDonnell | Department of Special Education |
| Teacher Recruiting in Mild/Moderate (TRIMM 4) Licensure Project. IDEA Personnel Preparation Grant: Mild to Moderate Disabilities | Shar Kiuhara and Breda O'Keeffe, B | Department of Special Education |
| Teachers of the Deaf and Hard of Hearing: Meeting Student Needs Through Highly Qualified Teachers (Project DHH-MSN) | Chris Bischke and Nicole Pilling | Department of Special Education |
| University of Utah/Multi University Consortium & University of Northern Colorado: Utah Orientation and Mobility Project (Project O&M) | Chris Bischke, Nana Phangia Dewald (UofU/USDB) and Sylvia Correa-Torres (UNC) | Department of Special Education |
| University of Utah – Training Opportunities in Preschool Special Education (UU-TOPS) | Susan Johnston and Sondra Stegenga | Department of Special Education |
| Preparing Future School Psychologist to Meet Demand with Utah Schools | Keith Radley and Aaron Fischer | Department of Educational Psychology |