Barbara Grover
Past Advancement Board Member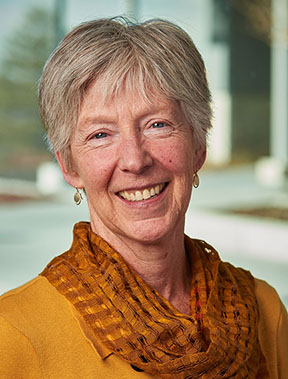 Barbara's experience as VP Institutional Effectiveness SLCC included: tenured math faculty member, division chair, and assistant provost. As the VPIE she oversaw strategic planning, institutional research and analysis, faculty and staff development, assessment, and accreditation.
Barbara earned a Bachelor of Arts degree in population biology from Princeton University and a Master of Science degree in mathematics from the University of Oregon. Before moving to Utah with her husband Chris in 1993, Barbara taught mathematics at the college and secondary school levels in Oregon.
Barbara consults with the Association of American Colleges & Universities and the Western Interstate Commission for Higher Education on national projects to develop innovative frameworks for assessing and articulating student learning in higher education.