Debbie Piper
Alumna, B.A. Elementary Education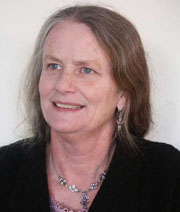 Debbie was recognized with the 2010 Arts Education award from the Homer (Alaska) Council on the Arts for her outstanding accomplishments, service and promotion of the arts. She has been teaching elementary school for 34 years.
In addition to the Bachelor of Arts in Elementary Education from the University of Utah, she earned a Master of Arts in Teaching degree from Grand Canyon University in Phoenix, Ariz. She also holds an Elementary Arts Endorsement from the State of Alaska. Debbie has taught at McNeil Canyon Elementary School in Homer, Alaska since 1983 where she has been instrumental in cultivating a school climate that celebrates the arts and utilizes them as a vehicle to achieve high academic standards. Through her dedication and leadership, McNeil Canyon has won multiple awards in the arts, including the Creative Ticket School of Excellence Award for outstanding achievement in arts education from the Kennedy Center in both 2000 and 2007. In 2004, the school was honored with a National Blue Ribbon of Excellence Award from the U.S. Department of Education.
Currently, a teacher of second grade and art, Piper applies innovative, research-based art integration techniques to improve literacy, increase engagement and build community. The Alaska State Writing Consortium and the Alaska Art Educators Consortium sponsor her to teach classes through the University of Alaska, where she shares her expertise in art education and passion for art integration with other teachers.