Deneece G. Huftalin
Alumna, PH.D. Educational Leadership & Policy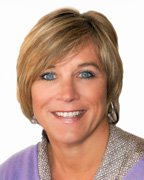 Dr. Deneece G. Huftalin is currently serving as the President at Salt Lake Community College and feels privileged to have served the students of Salt Lake Community College for more than two decades.
Dr. Huftalin has worked in higher education for 28 years serving at Stanford University, UCLA, University of Utah, Northwestern University and Harper Community College. Dr. Huftalin joined SLCC in 1992 as the Director of Academic and Career Advising and in 1994 was named Dean of Students. Dr. Huftalin was named Vice President of Student Services in 2004. In addition to working with students, she has worked in collaboration with faculty to strengthen learning communities, the first year experience, learning outcomes and inclusivity initiatives on campus. She currently teaches in the Education, Leadership and Policy program at the University of Utah.
Dr. Huftalin earned a bachelor's degree in Communication and a doctorate in Education, Leadership and Policy from the University of Utah.