Kim R. Burningham
Kim R. Burningham – Alumnus, B.S. Language Arts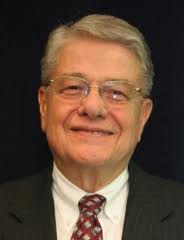 Kim Burningham has been a leader in education in Utah for nearly three decades, first as an elected representative in the Utah legislature, and then as member of the Utah State Board of Education, where he served for an unprecedented seven years as Chairman. As Chairman, Burningham was the leader of a legal challenge to the state's legislatively-mandated private school voucher program and was the foremost campaign advocate for the subsequent statewide voter referendum on the controversial issue.
He has been an effective reformer in improving Utah's public schools, including a focus on improving the state's teacher quality by instituting training and mentoring changes. He also facilitated better coordination between the state's K–12 and higher education systems by helping to forge a partnership between the two systems that resulted in the formation of the K–16 Alliance.
Burningham was elected president of the National Association of State Boards of Education (NASBE) in 2003, serving for three years as president-elect, president, and past president. He has also twice served as a member of the NASBE Board of Directors. NASBE acknowledge him with its Distinguished Service Award, which is given annually to a state board of education member in recognition of outstanding service to public education.
In addition to his degree from the U, Kim holds a master's degree from the University of Arizona and an MFA from the University of Southern California. Among his greatest accomplishments, Kim counts his 27 years at Bountiful High School where he as a well-beloved teacher of speech, debate, and drama.