Mathilde Uribe
Alumna, ESL Endorsement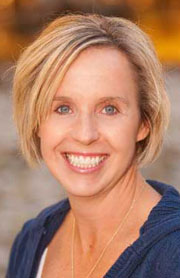 Mathilda Uribe has taught first grade in the Salt Lake City School District for 17 years and has spent the last 9 years teaching at Escalante Elementary in Salt Lake City, UT. She has taught all core subjects emphasizing science.
As Escalante Elementary's Science Specialist, Mathilda trains all pre-kindergarten through six grade teachers on inquiry based science along with teaching in the classroom fulltime, serving as the English Language Development Specialist, and being a site teacher educator for the University of Utah.
Conveying a love for science and creating inquiry lessons and activities for students and teachers are trademarks of Mathilda's. She served on the kindergarten through second grade science core writing committee and co-teaches an inquiry based science curriculum class for lower grade teachers.
Mathilda has presented on integrating science to pre-service teachers at Westminster College. She has also presented at the West Coast Literacy Conference and the Utah Conference for Education Technology.
Mathilda has B.S. degrees in Early Childhood Education and Psychology from Westminster College in Salt Lake City, UT. She is certified to teach kindergarten through third grade and has an English as a Second Language Endorsement from the University of Utah.