Paula M. Swaner
Alumna, M.S. Educational Psychology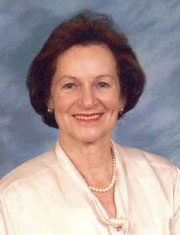 Dr. Paula Swaner has been a member of Utah's psychotherapeutic community since 1963 when she volunteered at Granite Mental Health, Utah's first community mental health center. She was employed there during her training and afterward. She also worked at the Second District Juvenile Court and has a continuing private practice.
Paula has received several degrees from the University of Utah, including a B.A. and M.A. in English Literature, an M.S. in Educational Psychology and a Ph.D. in Clinical Psychology. She has also earned an M.A. from Pacific Graduate Institute in the Mythological Studies Program.
In 1997, renowned object relations therapists David and Jill Scharff, with whom Dr. Swaner had studied, invited her to join the national faculty of the International Institute of Object Relations Therapy (now the International Psychotherapy Institute), where she is now an emeritus member. She was successful in that role by helping to create a very active Salt Lake City Chapter of the Institute, which brings object relations and psychodynamic theory to Utah through locally based seminars, workshops, and supervision in object relations theory and therapy.
Active in numerous ways in the psychotherapeutic community, in 2003 Dr. Swaner established the Rocky Mountain Psychological Center, a psychotherapist's group practice involving training and community mental health projects; from 2003–2006 she organized a two year project coordinated with the Utah Psychological Association's "Perspectives on Prejudice" project, including presenters from International Psychotherapy Institute and Pacifica Graduate Institution. This project included an International Conference. In 2008 she organized and directed a year-long, four segment continuing education program, "Archetypology of Everyday Life", in partnership with the Veterans Administration Hospital, Utah Psychological Association, National Association of Social Work, Nursing Association. This program continues in the present.
In addition to advancing quality of life through mental health, Paula has been a life long advocate for environmental protection and preservation. She is founding board member of the Swaner Nature Preserve. She and her children, Leland, Sumner and Paula Sargetakis, dedicated this project in 1992 to Leland Swaner, her husband, their father and subsequently, the Swaner EcoCenter, which had its grand opening in 2008. With 1,200 acres of breathtaking open space nestled amidst the expanding development of Park City, the preserve is a refuge for an abundance of wildlife. The EcoCenter is dedicated to environmental education and is a site for community gathering. Over 10 miles of trails offer recreational opportunities for mountain bikers, hikers, birdwatchers, fishermen, snowshoers and photographers. The Swaner EcoCenter was designed to achieve the coveted Leadership in Energy and Environmental Design (LEED) Platinum certification, the highest standard set by the U.S. Green Building Council, and has the distinction of being the greenest building in Utah: http://www.swanerecocenter.org.
Dr. Swaner has received numerous honors, including the Heart and Hands Award from Cornerstone Counseling Center (2001), the Norman S. Anderson MD Award for Distinguished Service to Mental Health in Utah (2002), the Emeritus Merit of Honor from the University of Utah (2003), for service to the Swaner EcoCenter, (2006) and from the Utah Psychological Association, the Lifetime Achievement Award, 2008.