Peter Nicholas
Alumnus, Ph.D. Educational Psychology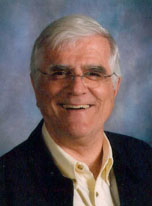 I received my Bachelor's of Science in Therapeutic Recreation, a Master's of Social Work, and a Ph.D. in Educational Psychology, all from the University of Utah. I currently work at the Carmen B. Pingree Center for Children with Autism as the director of the program. Our goals at the Pingree Center is to help prepare children for the social, developmental, physical, language, and academic skills so necessary for successful transition into public or private classroom settings. We also help families in the often difficult situations they face when raising a child with autism. I have been involved with research studies at Stanford, UCLA and the Utah Autism Research Center at the University of Utah resulting in many co-author publications in autism and behavioral interventions for children. Prior to this current position, I was the director of the Children's Behavior Therapy Unit. Both programs are divisions of Valley Mental Health. I have served on various children's services boards in the valley.
I also been working as an adjunct in the School of Social Work at the University of Utah and at Westminster College for many years. I have taught classes in Community Organization, Adolescent Development, Social Policy and Mental Health, and Autism. I served for many years as a member of the Alumni Board for the Graduate School of Social Work, 1996–2005, culminating as Board President 2004–2005.
I am married to Robyn Ryser Nicholas and together we have four children: Jenny, Mike, Dave and Tom. All our children have earned their Bachelor's Degrees at the University of Utah before heading off to Boston College, Duke, University of Washington and Boise State University for graduate studies. We are totally a Utah family. Go Utes!