Rex Allen
Friend of the College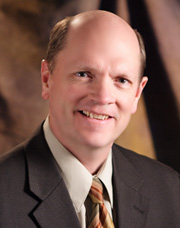 "When a learner lights up and says, 'Ah ha,' then I'm truly happy." For the last 30 years, Rex Allen has helped thousands of individuals and hundreds of organizations worldwide to change, to learn better and faster, to be happier, and to work more productively.
Dr. Allen is a pioneer in learning technology, as well as an instructional designer, executive, entrepreneur, and international volunteer. He has worked with many of the Fortune 200 companies, as well as several universities, schools, and other institutions. He was co-founder and President of Allen Communication, Inc., for several years, and is now co-founder of Realtime Learning Systems. He received his Ph.D. from Florida State University in Organizational Communication and Instructional Systems and was recognized as their College of Communication Alumnus of the Year.
On the volunteer side, Rex served as an LDS Mission President in Geneva, Switzerland from 1997–2000 and has spent eight years on the Executive Committee and as Director of Training and Communications for the Perpetual Education Fund of the Church of Jesus Christ of Latter-day Saints. He also volunteers with the Utah State Office of Education.
Rex graciously served on the College of Education's Advisory Board from 2004 to 2006 where he pushed for viable and vital College Centers to attract funding and build bridges with the community.