Sonia Woodbury
Alumna, Ph.D. Education, Culture & Society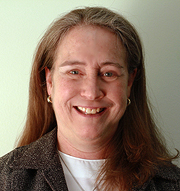 Sonia Woodbury, Ph.D. is a founding partner of City Academy, a public secondary charter school in Salt Lake City, and has served as executive director and principal since 2002. Sonia has been serving as an elected member of the Utah Association of Public Charter Schools Board of Trustees since 2009, and has served on task forces and advisory committees for the state of Utah in math core curriculum, high school graduation, dropout prevention, and math teacher education.
Sonia began her career upon graduating from the University of Utah in 1977 teaching mathematics and dance in Jordan School District. She earned the Outstanding M.B.A. award from Drake University in 1983 upon completing that degree. Previous to directing City Academy she has been a classroom teacher and consultant in secondary public schools as well as holding teaching and research positions in the Departments of Teaching and Learning and Mathematics at the University of Utah. Over the past 35-plus years Sonia has been involved most directly with mathematics education and educational reform. Based on research and her years of experience with students and schools Sonia strongly believes that public education can be designed as a learning environment where individual students can each learn well personally, as well as both with and from each other. These communities of learning that prepare knowledgeable, empathetic future generations to create, innovate, and continue to improve our world must be available for all young people.
Sonia has four grown children who are graduates of our Salt Lake City public schools, and a growing number of grandchildren entering public education.